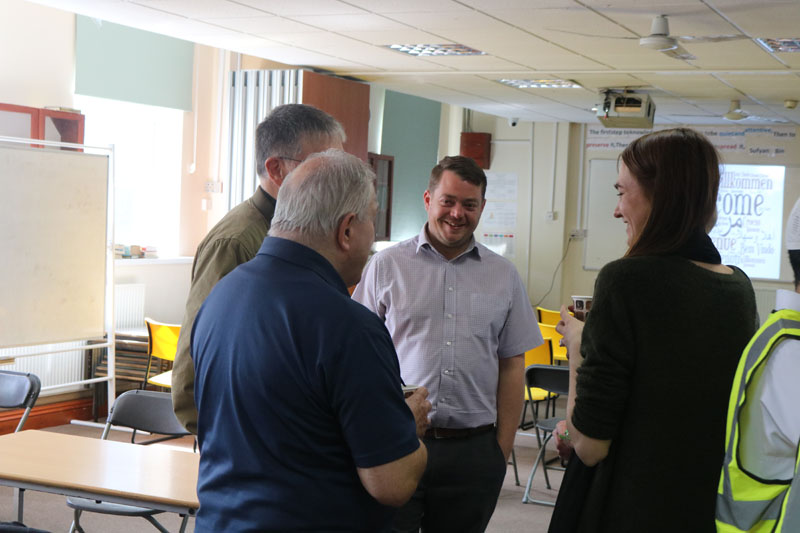 The London Islamic School student Youth Travel Ambassadors (YTA) organised a Community Active Walk and Coffee Morning for parents, students, the local community and citizenship partners to promote the work they have been doing as Youth Travel Ambassadors and increase awareness on reducing congestion, improving road safety and health and wellbeing. The YTA Team comprises of Year 8 students: Hanif Hussain (Team Leader), Mizanur Rahman (Technician), Musab Dayah Ali (Finance/Marketing), Waseem Nawaz and Abdul Muhsin Muadth (Data Analysts) who were able to obtain funding to support this event by attending a Dragons Den pitch at the Tfl Head Office earlier in March 2017. They organised this event under the support of Head of Citizenship Mohammed Yaser.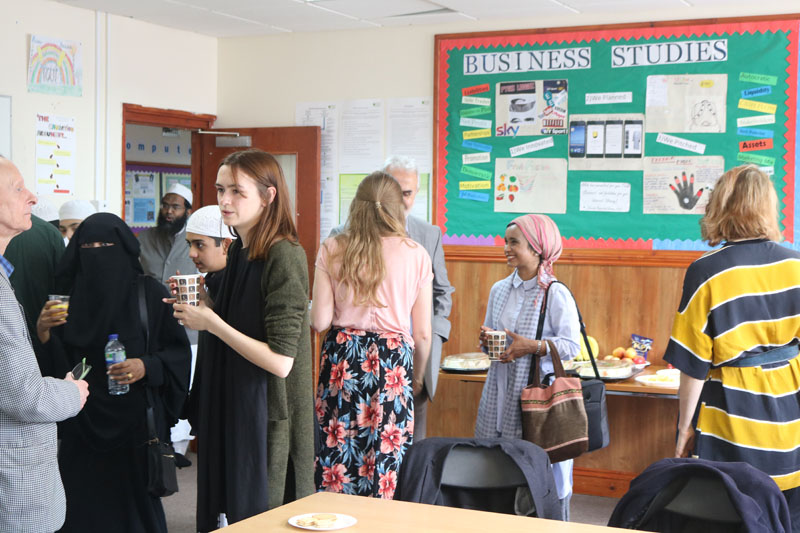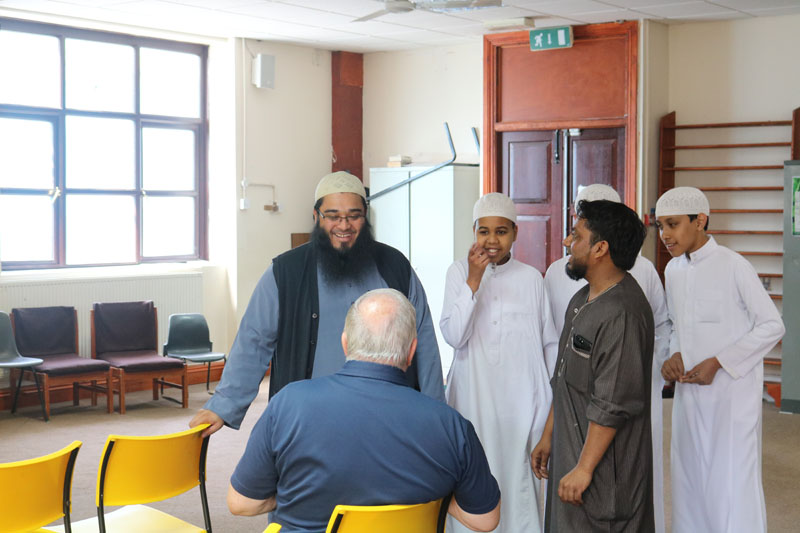 The day commenced with a coffee morning and presentations by the YTA team in front of guests on the importance of active travel, currents travel statistics for students at London Islamic School on modes of travel and the launch of their new project, '#Energy and Safety: Our Priority', which focuses on ways to improve the modes of travel of students at LIS.
This was then followed by an 'Active Walk' to Stepney Green Park by the students, teachers, parents, local community and guests to take part in various active promoting activities including a fast walk 4 by 1 relay, 3 legged race, obstacle course, 5 min football, croquet and other garden games. All this was done to bring to life the knowledge the YTA Team had spoken about in the Coffee morning.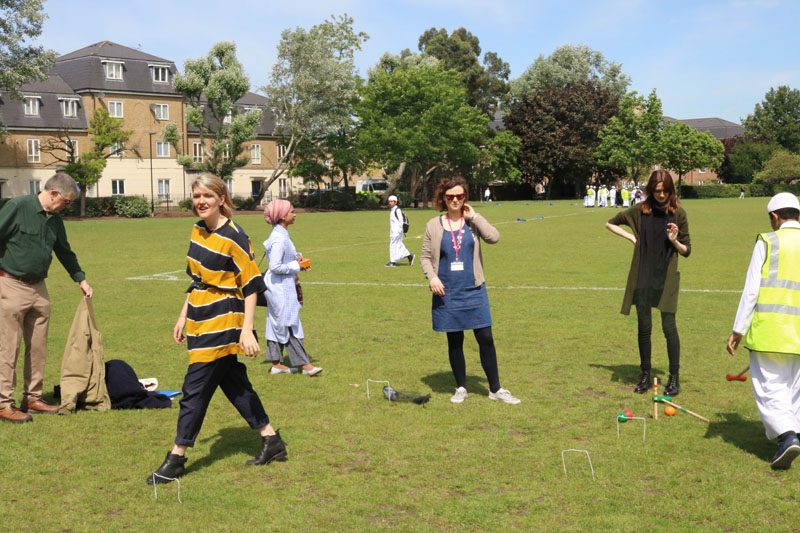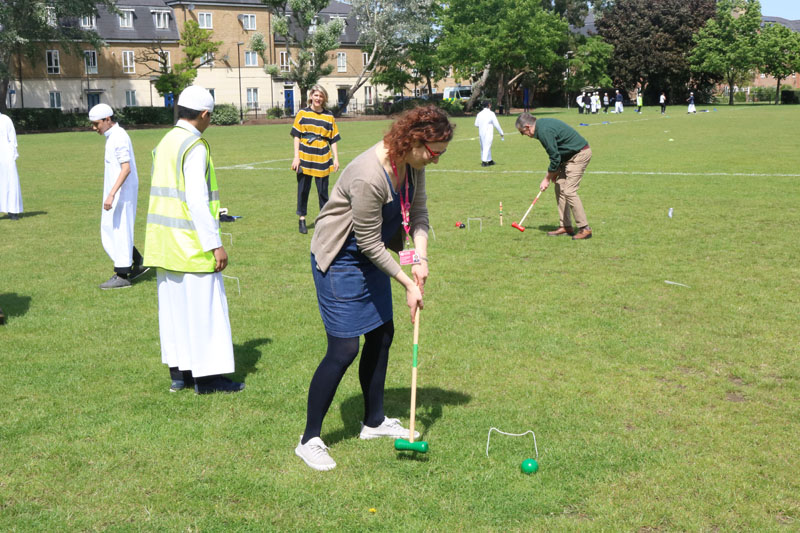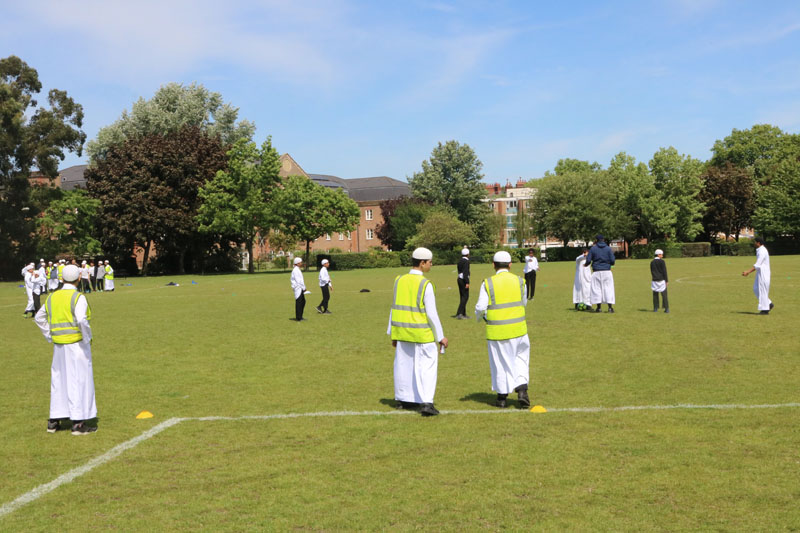 School partners who work closely to enhance the Citizenship Curriculum at LIS attended to show their support, guests   included Melissa Agnew – WE Schools Coordinator London, Fiona Heddermen – TFL YTA Coordinator, Youth Travel Ambassador Programme, Flora – TFL YTA Coordinator, Youth Travel Ambassador Programme, Thomas Llewellyn-Jones – Tower Hamlets Prevent Officer, Leon Silver – Chairman Nelson St Synagogue (East London Synagogue), Fatima El-Meeyuf – Environment Manager – MADE, Nazia Sultana – Education, Fundraising and Marketing Intern – MADE, Shanaj Begum – Administrator –  Nida Trust, Hajji Metallip Unluer – Chairman Nida Trust, Frances Maxwell – Senior Development Officer (Activities and Community Partnerships) Creative Support Care Homes Tower Hamlets Cooper's Court, Alexandra Donnelly – Development Officer (Activities and Community, Partnerships) Creative Support Care Homes Tower Hamlets Sue Starsky House, Stuart Currie – Christian Leader – Bow Baptist Church, John Frazer – Veteran volunteer at Bow Baptist Church.
An overwhelmed Mohammed Yaser, Head of Citizenship at London Islamic School said 'I'm extremely proud of the boys in the YTA team, they have worked with immense dedication and commitment to get to where we are right now, I did not anticipate that the boys would be able to build a project of this nature from scratch to promote active travel not only for our students, but we can now proudly say for the whole community'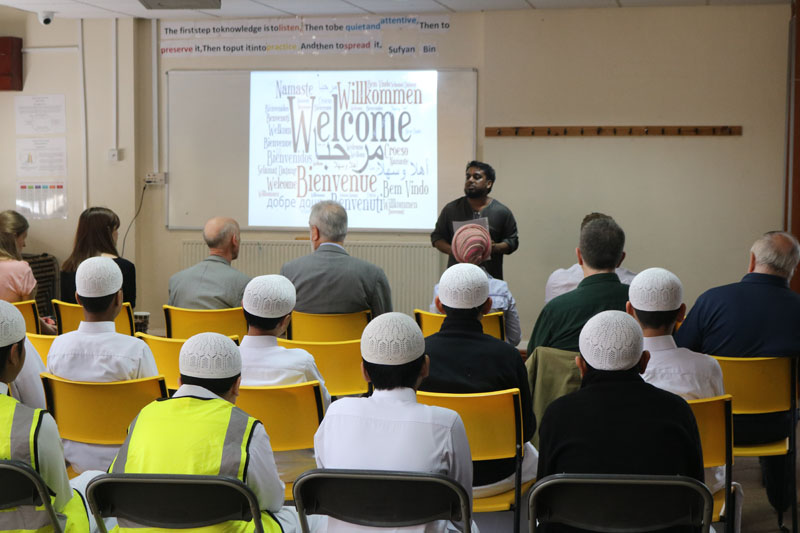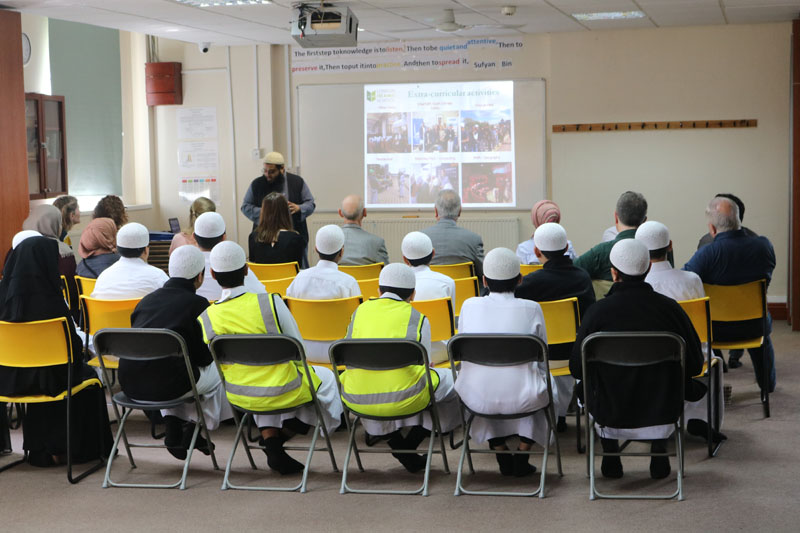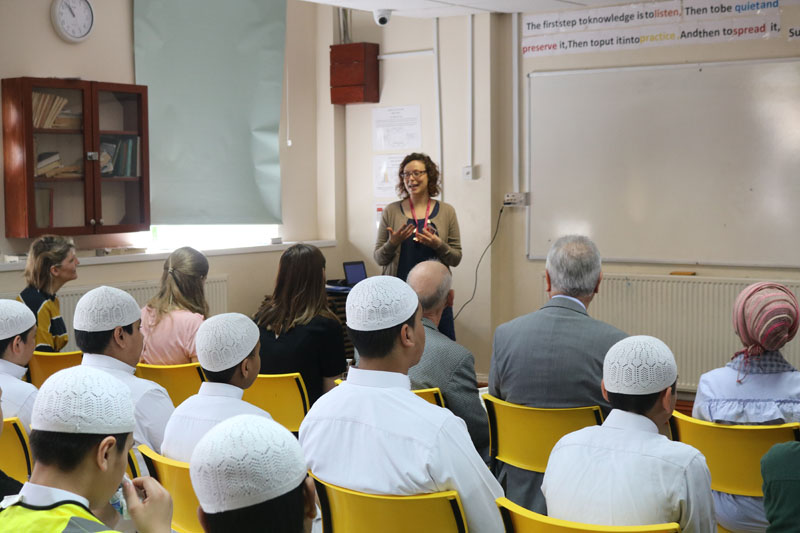 The YTA team continue to develop new strategies to promote active travel and hope to make this event an annual one where they update everyone of their progress so far and launch a new project.