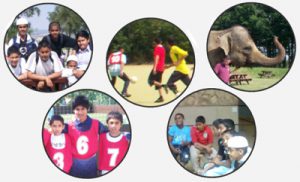 At London Islamic School we understand that Islam teaches us to keep a fine balance between learning and leisure. This is more important for British born young people who are surrounded by a culture of leisure and entertainment.  Subsequently we aim to provide this with the intention that the leisure is used to enhance ones learning in a various ways such as:
United Madrasah Championships (UMC) – This project started in 2008 by London Islamic School and involves the 5 boys secondary madrasahs in Tower Hamlets competing against each other in various disciplines. So far there are two competitions, one being the UMC Athletics Championships in Mile End Stadium, two being the UMC Football competition in Stepney Green Astro turf.  A shurah board is now being created in partnership with participating schools so that we can increase the number of events while sharing the workload.  There are a further two competitions which are due to start this year inshaAllah. UMC Hifz competition and UMC Dragon Boat Racing.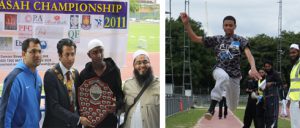 Educational Trips – we endeavor to enhance student learning through educational and leisure day trips or residentials. To ensure that this is done, teachers are encouraged to integrate this into their schemes of work as well as the student council representatives being given the authority to conduct research and submit a trip request form to the Senior Management Team (SMT).
External Organisation Partnerships – LIS has formal links with various voluntary and public sector groups running various activities for young people. Our links include Newark Youth London, West Ham Community, Osmani Trust, Bangladeshi Football Association and others.  These organizations run evening, weekend programmes where we refer our students to so they may benefit from these. Moreover they deliver workshops, accredited and non accredited at the school or in their centres.

After School Clubs – the school prefects run an after school club which involves students staying after school for an hour to unwind from a hard day at school playing table tennis, pool and other indoor games. This also provides a platform for students to attain accreditations in various courses that are delivered such as Community Sports Leadership Award, First Aid.


Annual Sports Day – we have our own internal annual sports day where students are involved in multi sports competitions including cricket, rounders, badmington and football with the main event being the annual 11 a side Teachers vs Students Football match.
As part of the London Islamic School's commitment to sustainable travel, we have a school Travel Plan to track, monitor and encourage students, staff and all visitors to use sustainable modes of transport. To aid this the school has installed cycle parking facilities on site and all years from 7-11 have been through Level 1 or level 2 cycle training conducted by Maze Partnership in conjunction with the Tower Hamlets Council.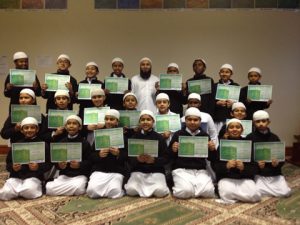 School Football Club – selected school students participate in the local Tower Hamlets Youth League in the Under 12's, Under 14's and Under 16's categories. They are coached by qualified coaches from local voluntary sector organizations.