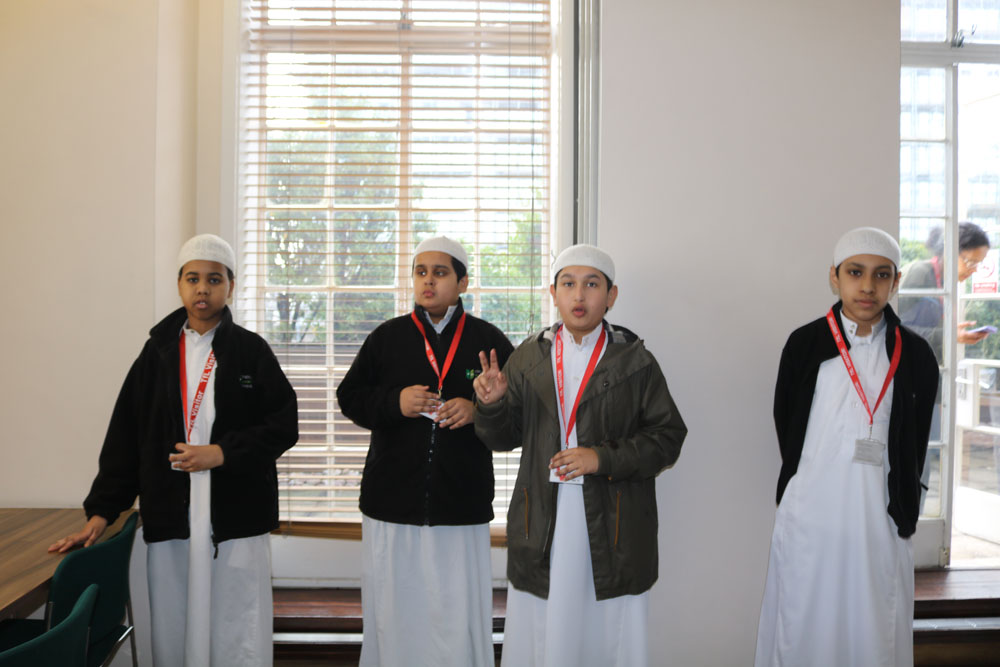 The London Islamic School student Youth Travel Ambassadors (YTA) represented the school at the Transport for London Campaign Junction 2017 on Wednesday the 1st March 2017 at the Tfl Head Office in Westminster to pitch their local travel/safety behavioural change project idea to a panel of transport experts and schools and colleges from their surrounding areas in a Dragons' Den style pitching event to secure funding, advice and support to enable the teams to make their ideas a reality.
Team London Islamic School were represented by Year 8 students: Hanif Hussain (Team Leader), Mizanur Rahman (Technician), Musab Dayah Ali (Finance/Marketing), Waseem Nawaz and Abdul Muhsin Muadth (Data Analysts) who planned and prepared their project for a series of weeks in school with the support of the Head of Citizenship Mohammad Yaser and supported by Tfl Specialist staff. They named the project Energy & Safety: Our Priority #Energize which concentrates on promoting active travel in school. The team devised a campaign consisting of a team led assembly educating students and staff  about safe and responsible travel, a wall of pledges for students to record their commitment, a Parents coffee morning to introduce the wall pledges, walking zones maps and educate of safe and responsible travel, personalised Oyster wallets with slogan, school logo to those who make the pledges and new Y7 and an active travel week comprising of bus or buddy scheme, inter form competitions with rewards and use of pedometers to increase activity which will be measure improvements through surveys and graphs and finally an active travel fun day made of activities which promote walking to school and back.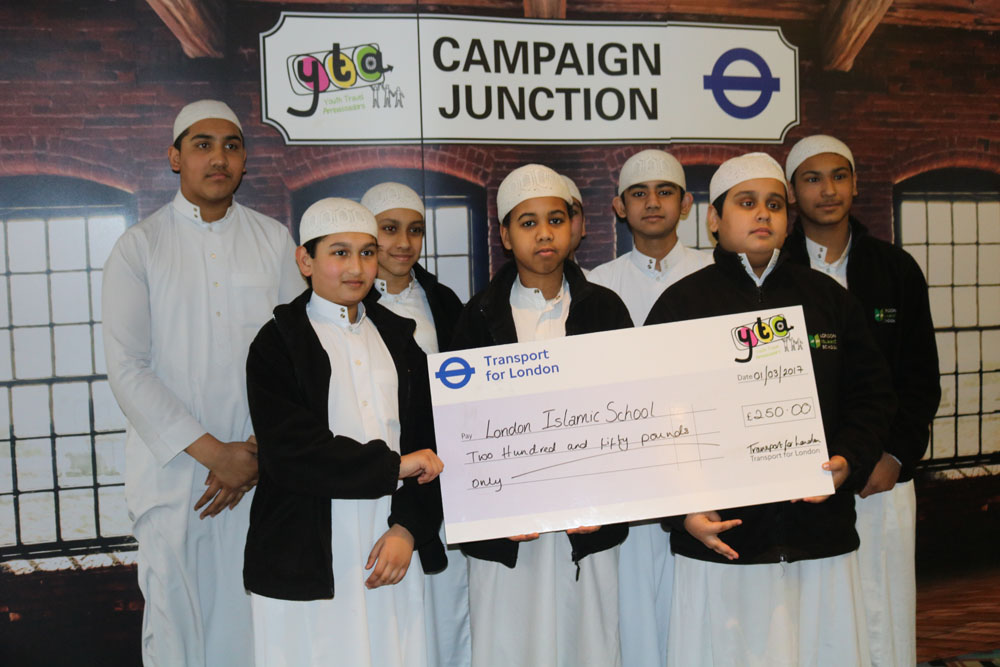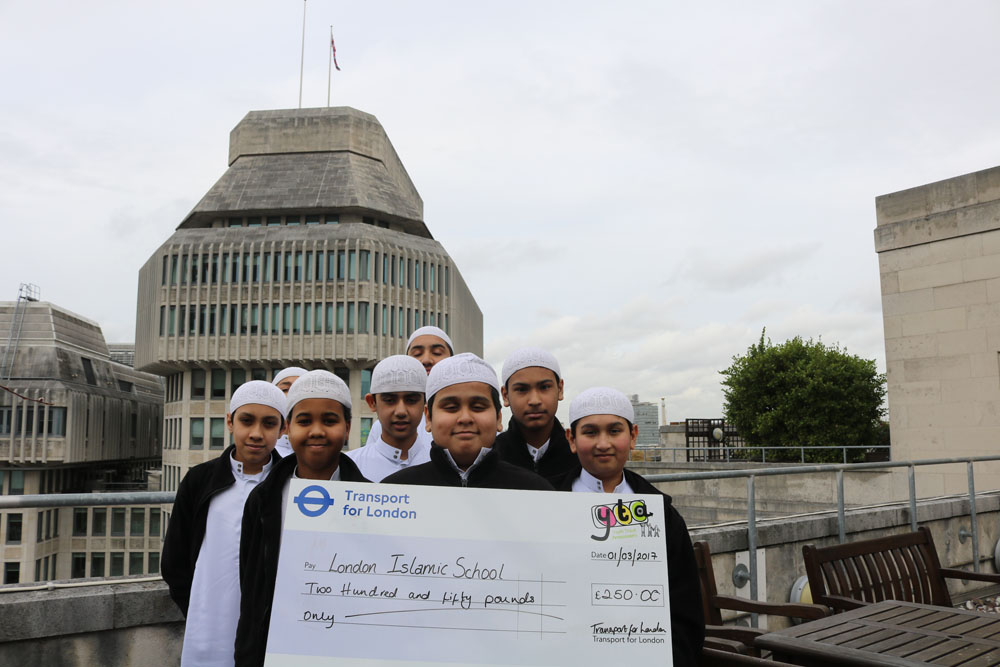 Youth Travel Ambassadors (YTA) is a youth-led programme for secondary schools and sixth form centres in London. Young people aged 11-19 can make a difference to the transport issues affecting their school communities. With the support of schools staff, borough officers and specialist TfL staff, YTA teams research, develop and deliver bespoke campaigns focused on, encouraging more walking and cycling to school, sharing key road safety messages, promoting responsible behaviour on the transport network, giving young people the skills and confidence to travel safely and independently. YTA offers innovative ways to involve young people in ways to improve their own wellbeing, the surrounding environment, and the local community. Over 1,000 students from more than 130 schools are currently delivering thousands of activities in London. Participation offers students a fantastic opportunity to, acquire new skills, gain knowledge and experience in transport, develop confidence, enhance their academic achievement and employability, attribute their work towards the Duke of Edinburgh (DofE) award.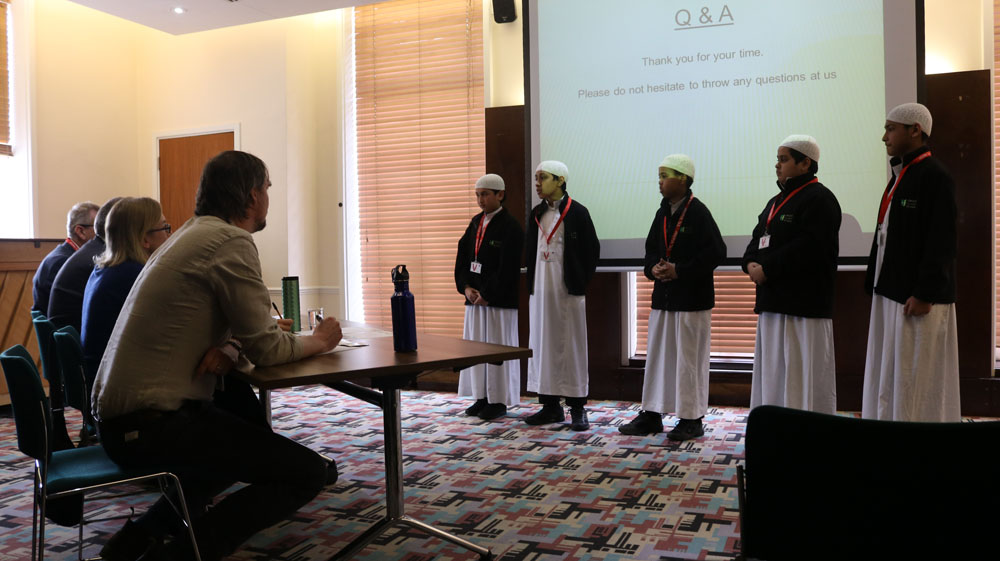 The panel  judges comprised senior members of Transport for London, Steve Burton – Tfl Director of EOS, Elizabeth Kelly – Tfl Schools and Young People Programme Manager, Chad Dunham – Operations Manager Tfl Safety and Citizenship and Gareth Tuffery – Road Safety Officer Southwark Council. The Judges were so impressed with the students they said 'We the Judges are bowled over by the way that you presented statistics and data, a good third of the members of the Transport team who are called upon each month to actually come to present to them could come and learn a lot from you all so we are really really impressed'. There were an additional 3 schools present on the day to present their ideas, namely the St Michaels Catholic College, Notre Dame Redcoat School for Girls and Harris Academy Peckham so competition was very intense, however due to the impressive performance by the students, London islmic School were the only school on the day to leave with a fully funded project.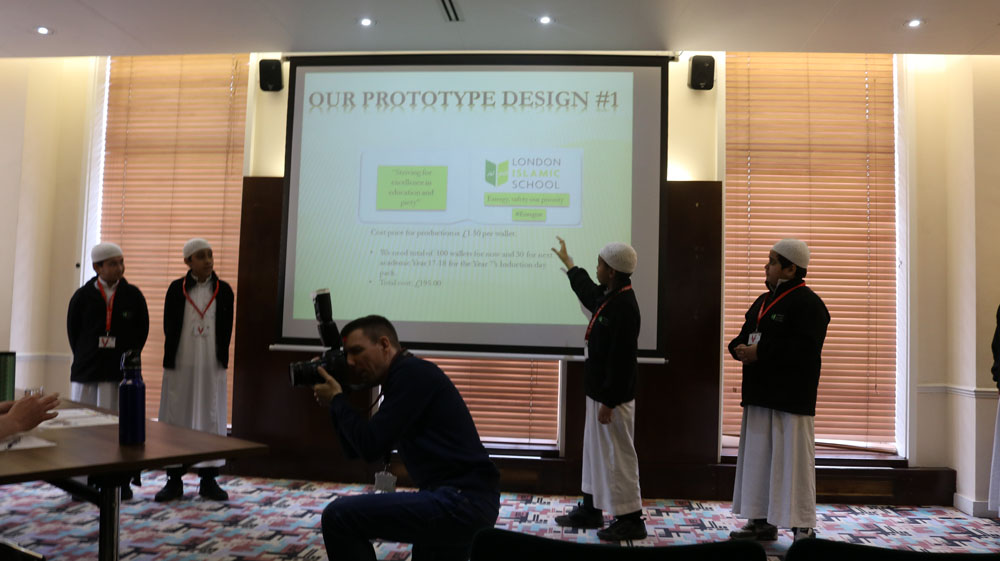 Speaking to the London Islamic School YTA Team Leader Hanif Hussain said '"The YTA project was an amazing chance to show and work on my leadership skills. It was a huge opportunity in trying to make my fellow students be more active on their journey. I have gained numerous skills required in the professional world where I believe I couldn`t have learnt anywhere else. Firstly I would like to thank Transport for London for organising the activities. I could not thank my team enough for how much dedication and effort they have put in to prepare and deliver our pitch. But there is one person who I would really like to thank, our Head of citizenship Mr Yaser who spent hours helping us prepare. Also a special thanks to Mr Mabrur who provided us ample amount of help and encouragement."
Mohammad Yaser, Head of Citizenship at London Islamic School, said, "The entire competition from start to finish was an amazing experience for the boys and all involved. This experience has provided the YTA boys with an insight of the real world. What I aspire for the students through my Citizenship & Creative and Aesthetic lessons is to take the knowledge and put it in to action. Not just educating them in class, to take the boys outside the classroom and get them socially active by working along with local communities, organisation such as TFL, MPS (Lime house Police Station), Love First Food bank, GrowTH, Clean Up UK, and other NGOs. To build bridges with our local multi-faith communities and their places of worship, by working together we can build a safer, greener, cleaner active borough. The organisation and hospitality at 55 Broadway, St James's Park was first class. The participating boys were truly magnificent."
The students have now returned to school fuelled with motivation and a new zeal to make their idea a reality. They continue to be helped and guided by their Teacher Mohammad Yaser and the TFL YTA Coordinator Fiona Hedderman to make their campaign a successful one.